Constitutional Set-up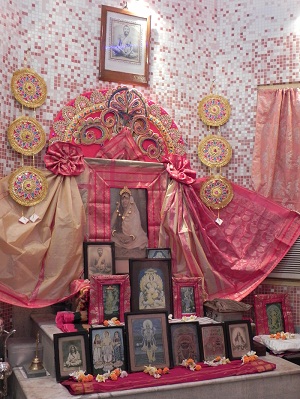 The Ashram is governed by the Board of Trustees, elected by the sannyasinis and from the sannyasinis . The present Board of Trustees comprise of Mata Subeda Puri Devi – Secretary, Bhabani Puri Devi as a member. Inner Circle routine duties are performed by the Trustees through "Matri Sangha", a cluster of senior sannyasinis assign with the charge of respective system. To monitor the work, an "Executive Committee" are in vogue from the selected respectable house-wives disciple of this institution.
Presently, the members of the Executive committee are Smt. Arati Koley, Mira Roy, Chhaya Ghosh, Rita Bhattacharjee, Anuradha Basu, Mandira Ghosh and Banasree Gupta. Over and above there is an "Advisory Committee" selected from the elites of the society. Trustees may seek advice from the Advisory Committee on any complicated matter and/or mentionable issues relating to future direction and development of the Ashram. The existing members are – Hon'ble Chief Justice (Retd.) Sri Chittotosh Mukhopadhyay, Hon'ble Governor (Ex) of west Bengal and Chief Justice (Retd.) Sri Shyamal Kumar Sen, Ex. Prof of Post Graduate Collage of SSKM Hospital Dr. Nilmadhab Roy, Renowned Physician Dr. Sudhir Kumar Ghosh and Dr. Supriyo Das, Sri Asim Kumar Bhattacharjee – Ex. Director (Engg), Govt. of India, the Chartered Accountant – Sri Abhijit Koley, the Cost Accountant Sri Sudas Sengupta and Ex. Govt. Officer (Rlys) Sri Pratap Chand Mukhopadhyay. The descriptive infrastructures, as above, are in accordance with the embodied clauses of Deeds of 1936.
From the beginning , the Ashram's treasury is totally dependable upon the public charities without seeking any grant of government. The tradition is still being continued. Being satisfied with various activities of the Ashram, the Government as well as few autonomous bodies were kind enough to sanction exemption of taxes etc. in certain sphere. The Ashram authorities are thankful to the direct and indirect helpers towards the purveyor of the finance.